Landscapes, Light & Love - FW Burton at the National Gallery, Dublin
Oftentimes we underestimate the skill displayed in works of art, or their depth of storytelling, simply because the piece is so exquisitely rendered that we feel it is merely as it should be. There is nothing lacking to draw our attention. It is sometimes only through comparison then, that one truly appreciates the work of a master.
The current exhibition of Frederic William Burton's life's work at the National Gallery in Dublin is a prime example. 'For the Love of Art' sees the artist's watercolours and sketches hung alongside works by his mentors, friends, and other pre-Raphaelite contemporaries. Though the subject matter of the entire collection of paintings is similar, Burton's work outshines the other artists' on multiple levels. Perhaps this is the point.
Born in County Wicklow, FW Burton showed artistic promise from a young age and went on many painting expeditions and ordnance surveys in the West of Ireland with family friend and antiquarian George Petrie. The watercolours Burton produced on these trips showcase the rugged and romantic landscapes of jagged rocks in mountain passes, all looking out at the shimmering sea. Despite the vastness of the subject, these works are smaller than your average piece of printer paper. It's this skill in miniatures that would prove to be Burton's greatest asset. Petrie's own works are hung nearby, and although they are quite good watercolour paintings, their placement really only gives context to Burton's.
Watercolour is a notoriously difficult medium, and Burton's use of highlights to capture the light of the mountains to the tears in a father's eyes is breathtaking. A painting which depicts the mourning of a drowned child in Galway uses light and shadow to focus the viewer's attention - not only to the devastated father's tears as he looks away, but to the mother's discarded knitting on the dirt sitting room floor and the shine on her toenails, highlighting her bare feet.
The exhibition is entitled 'For the Love of Art', but could as easily be called 'For the Art of Love'. Burton's paintings are not only romantic in their aesthetics, but in their stories. The drama of love, or the lack of it, is played out in Burton's most important works: Slavic ballads of loveless marriages, people actually dying of broken hearts and forbidden romances all take prime place in his work. One painting, in particular, is a portrait of his own fiancée wearing her engagement ring. However, she died before they wed.
Unsurprisingly, as a society portrait artist, the majority of his paintings are portraits of women. What is surprising, though, is the artist's sensibility towards them. These are not romanticised likenesses in the traditional sense. These are real life, strong, flesh-and-blood women who are painted with a grounding in reality that is not merely a snapshot of their sitting rooms. They are a testament to their worth as individuals with ideas and talents (see his portraits of George Eliot, and Helen Faucit as Antigone), as well as to the love of the person who commissioned them, and are true-to-life depictions of human beings (see the attention he gives to the delicate blue veins on Elizabeth Smith's hands).
The paintings are accompanied by an extensive collection of sketchbooks, artefacts, and metalwork designed by the artist, which gives a behind-the-scenes view on the breadth of Burton's body of work. In the last room of the exhibition hangs Burton's final painting, which he never finished, not because he died, but because his life as a practising artist ended, as he became the director of the National Gallery, London, a fittingly prestigious post for such a master.
The exhibition runs until January 2018 and makes a great day trip over the holiday period.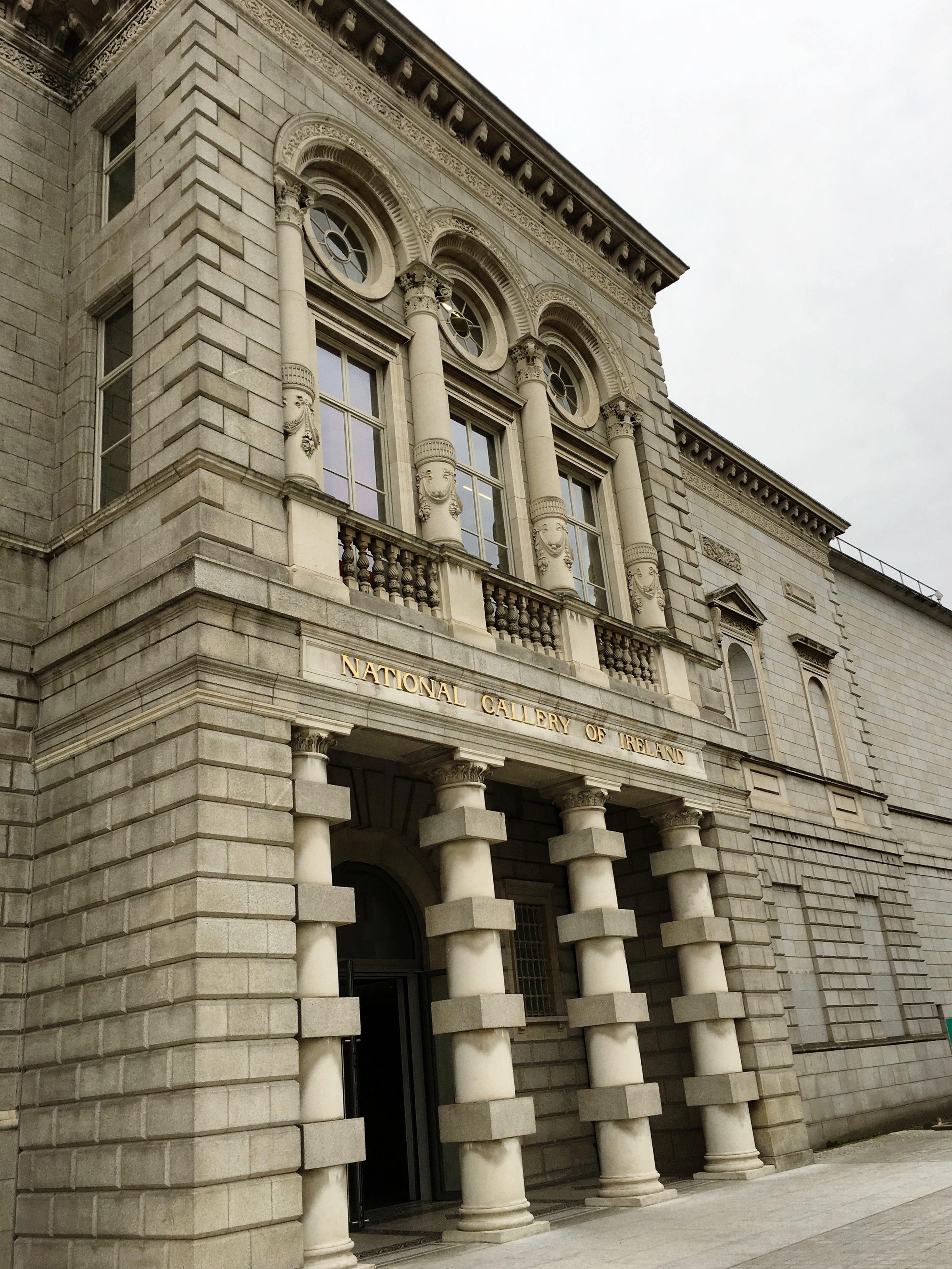 FW Burton 'For the Love of Art'
Runs until January 2018 at the National Gallery of Ireland, Dublin