Ivory Silk and Linen Wedding Handfasting Ribbon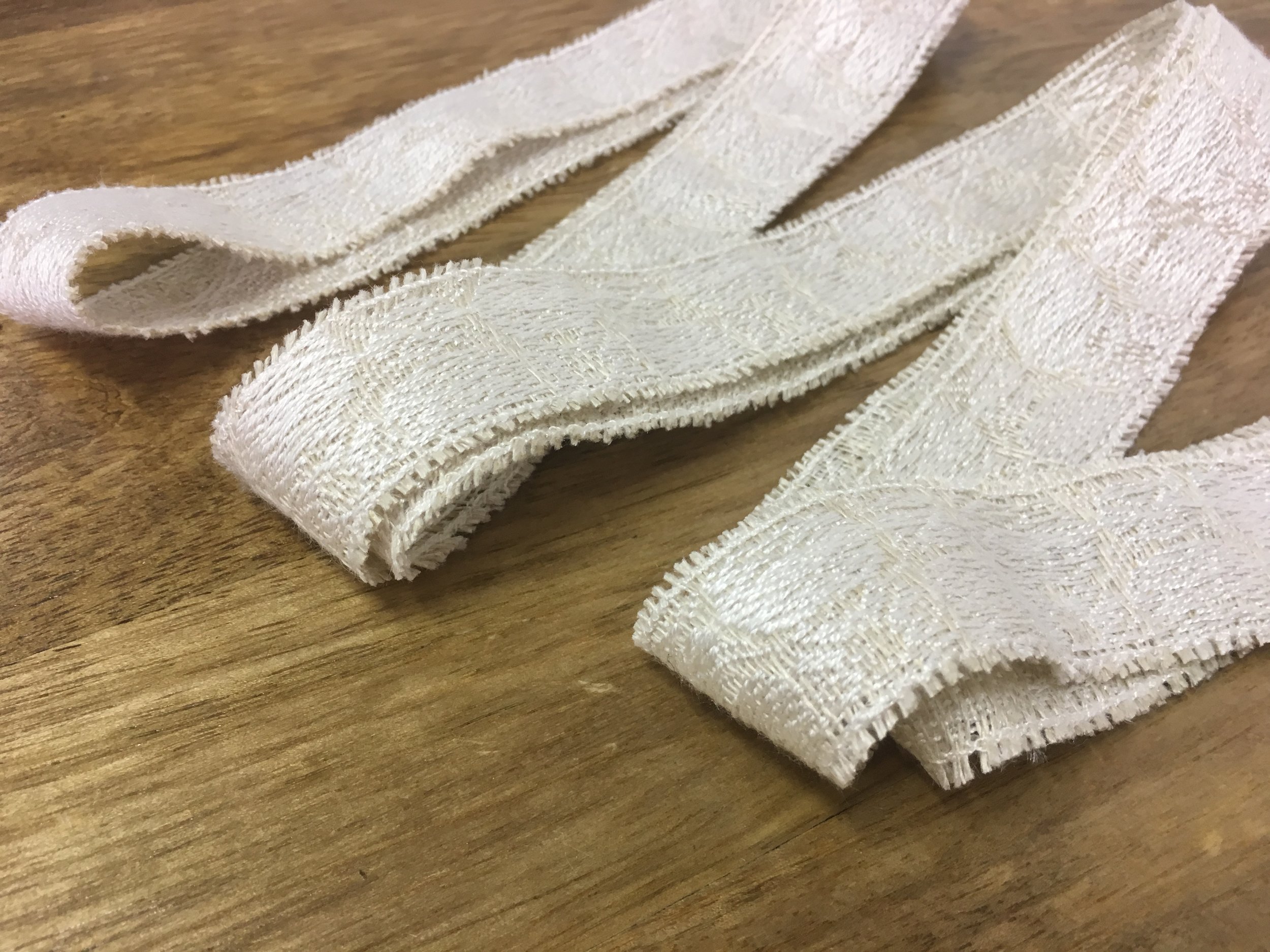 Ivory Silk and Linen Wedding Handfasting Ribbon
The newest handfasting ribbon added to our collection. Made of linen and silk, it's the perfect keepsake for when you tie the knot.

Handfasting is an ancient Celtic tradition where a ribbon is ceremonially wrapped around the couple's hands at their wedding, to symbolize their life-long union.

Our handfasting ribbons come with complimentary monogramming. We suggest embroidering the initials of the couple at either end of the ribbon, and the date in the middle, for a personal touch.

Perfect as part of the couple's wedding accessories, or as a gift from a family member or friend.
See our handfasting ribbons page for more information and colours.
sold out