Flowers in the Light - Light Blue and Purple Lavender Handmade Silk Self-tie Bow Tie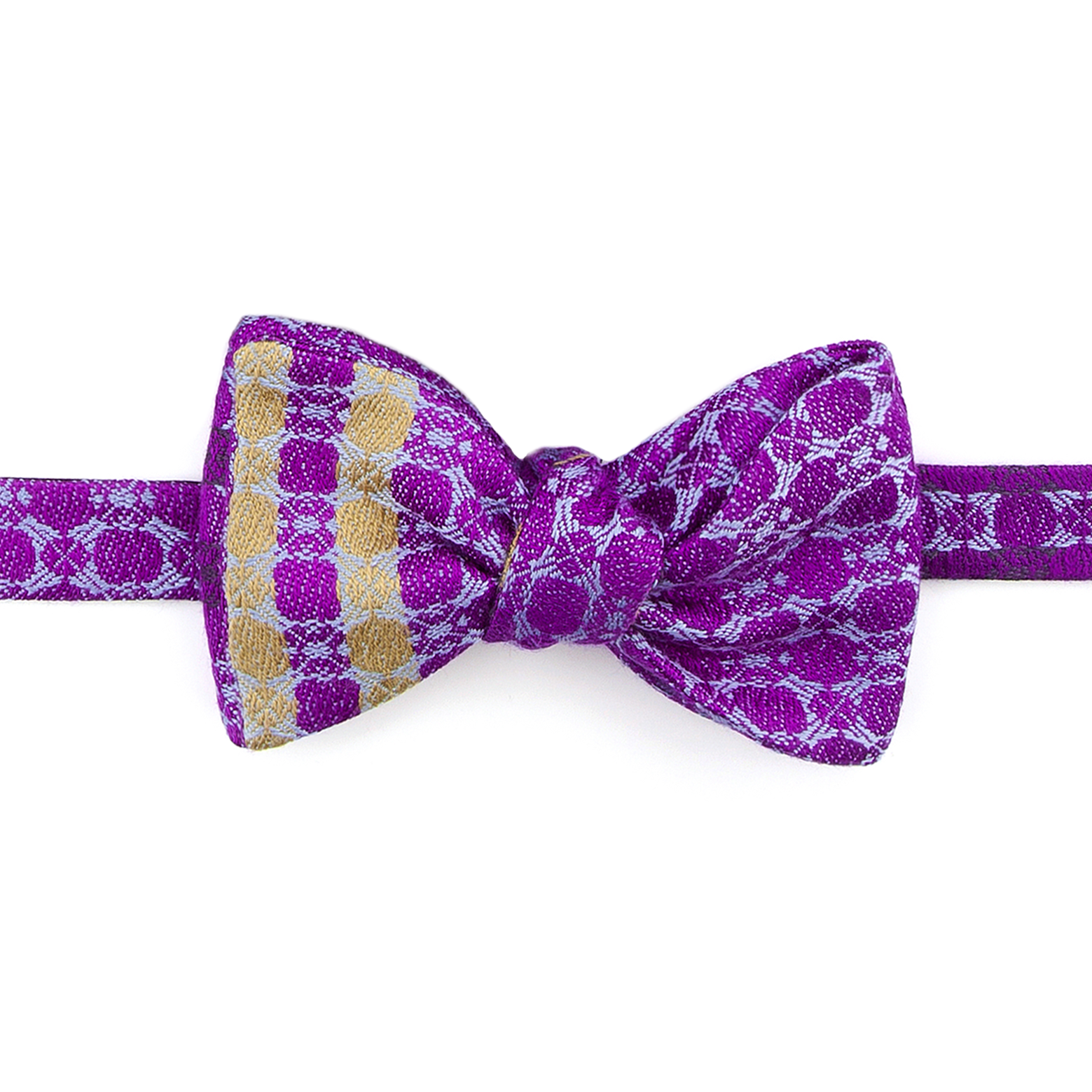 Flowers in the Light - Light Blue and Purple Lavender Handmade Silk Self-tie Bow Tie
An ideal gift for the special men in your life. If you want to include a gift message on the packaging, or have the bow tie monogrammed, please select this under the 'Personalisation' drop-down menu above.
The tie can be made up with either a bolder or subtler face, allowing you to decide the extent to which you wish to stand out from the crowd.
As each tie is hand-cut and can be re-tied, you have options as to how you'd like your bow tie to be tied when it arrives:
Quirky, Classic, or with a horizontal contrasting Stripe.
See product photos for examples, and if you've a preference, just let us know.
--
Self-tie Bow tie

Blue and purple pattern

Adjustable neckband

Presented ready-to-wear or re-tie

Presented in luxury gift packaging with story card

Inspired by Flowers in the City of Dublin, Ireland
'Flowers in the Light' is also available as a woven silk scarf and pocket square. Also see the other stories in the 'Flowers in the City' collection: 'Petal & Stem' and 'Flowers in the Dark'.
--
100% Silk

Handmade in Dublin, Ireland

Self-tie Butterfly Bow tie

Dry clean only
--
Free Worldwide shipping (3-6 Business Days). Upgrade for 24-hour delivery to most countries, including USA, Canada, and the UK. Please see Shipping & Returns for more information.
--
Flowers in the City
Buying flowers on Grafton Street, picking out the individual stems, noticing the grey of the stem, the deep magenta petals and the sliver of chartreuse between them, I created my 'Flowers in the City' collection, and then walked about town with my flowers, looking at them in the light and in the dark.

I wanted to celebrate the uniqueness of each combination of magenta and sky blue as the petal and stem of the flower changes in every light, growing and moving, opening and blooming, and fading away.