St. Patrick's Day Pop-Up at The Westbury Mall
We're delighted to invite you to join us once again at No. 5 ,The Westbury Mall, just off Grafton Street, in Dublin from March 14-18. Please drop in and visit us. We'll have all our latest pieces on display and available for purchase.

With St. Patrick's Day, Mother's Day and #WearingIrish all happening in March, we wanted to bring Brendan Joseph to you so you can discover and purchase all our work in person.
We will include free personalised gift packaging on all pre-orders which will be available for collection at the pop-up.

As we're in the middle of awards season and the first Summer weddings are coming up too, it's a great chance to bring in the rest of your outfit and avail of a personal styling session with Brendan after your purchase to help you prepare for your special event.
Each of our all-silk bow-ties are hand-cut so that each of them can be re-tied for three unique looks, and then on the big day, you can simply clip it on for a fuss free dressing. We'll teach you how to tie your bow in person and have it ready-to-go in your favourite version.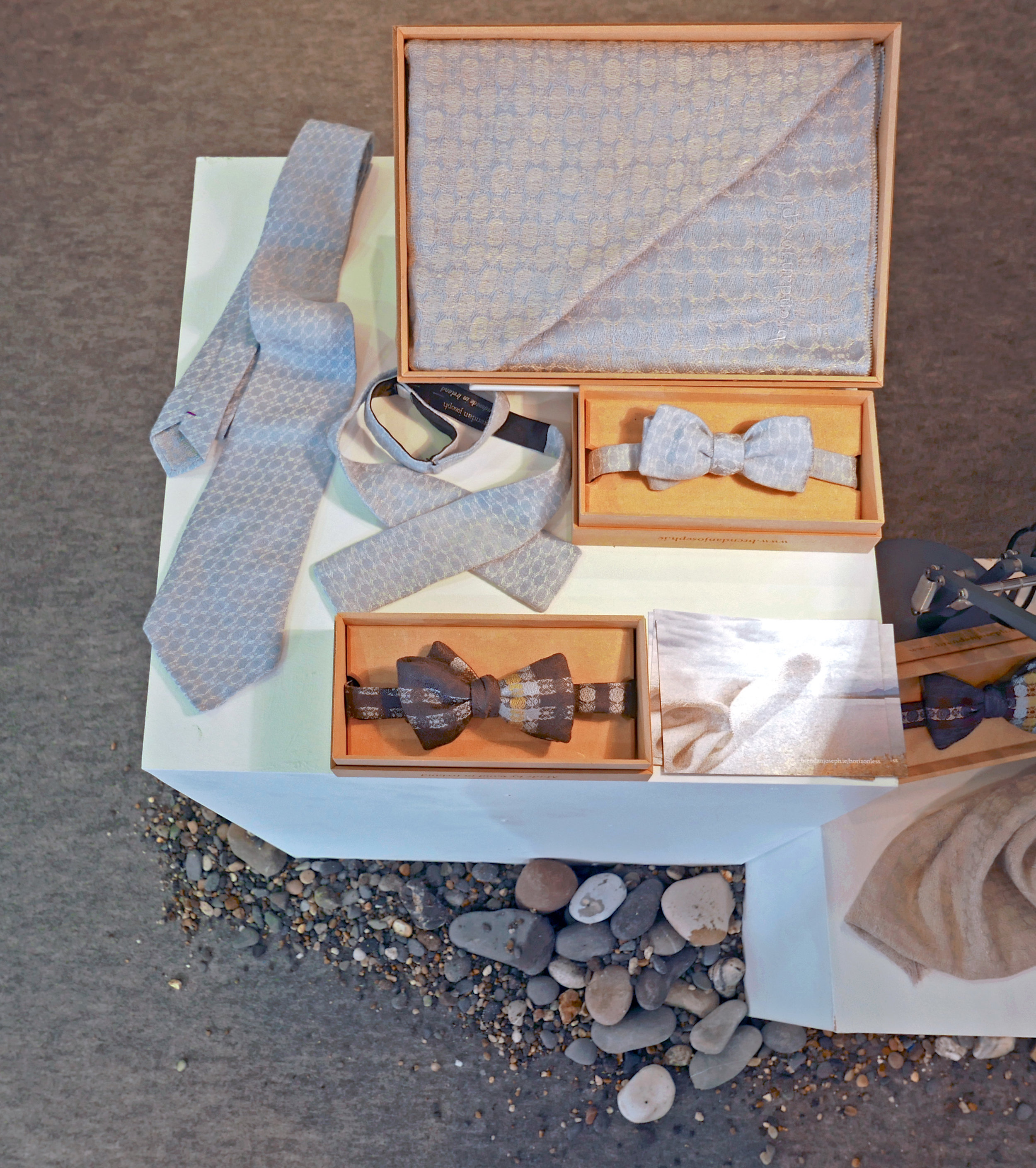 We surge out to the cliffside from the shadows of a tunnel. Our pulses suddenly outpace the rhythm of our train as we hurtle through space, sweeping across the open bay along the edge of a cliff. Our senses are drenched in the vast expanse before us as the train glides down the cliffside crescent of Killiney Bay. Our faces are pressed against the glass for fear of missing any of this endless symphony, arranged from a chorus of sand, sea and sky.